The main mission of the BulletSafe company is to ensure the safety and save as many lives as possible of the operators in the sector, making the possibility of purchasing quality bulletproof vests accessible to all.
Precisely for this reason the company mainly turns to security and police operators, carrying out continuous market research to keep prices accessible to their economical possibilities.
The numerous tests carried out on BulletSafe products show that these bulletproof vests have nothing to envy to others much more expensive.
On the contrary, it often offers greater performance thanks to the continuous company projects to produce products that are truly able to safeguard the life of safety operators never speculating on the market price.
The BulletSafe Bulletproof Vest – Level IIIA+
Today we will tell you about the top of the range Bulletproof Vest from this company.
It is is the best value in body armor providing a level IIIA+ protection. Bulletproof vests are popular for armored car personnel, police officers, security guards, ATM service technicians, repo men, investigators, pawn brokers, gas station attendants, avid shooters, hunters, preppers, and anyone else who wants to protect themselves from danger. No one wants to die at work.
This vest was launched in 2013 and redesigned recently. Five major upgrades are now included in the vest to make it more concealable, more comfortable, and ready to work. The BulletSafe Vest features a coolmax rear liner and fully adjustable top and side straps. These features make it more comfortable than many bulletproof vests. It is also designed to conceal under your uniform, shirt, or jacket.
If you need to buy a high-quality bulletproof vest on an incredible price, that the BulletSafe Bulletproof Vest is the best choice for you.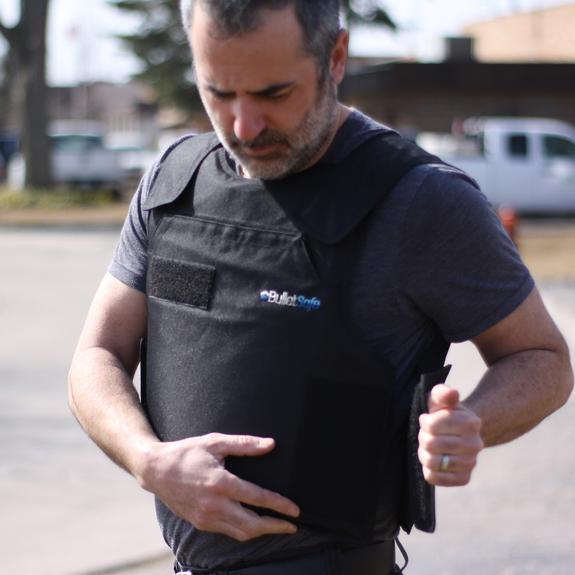 What ammunition can a Level IIIA body armor stop?
According to the National Institute of Justice (NIJ), Level/Type IIIA body armor will defeat a .357 Sig FMJ Flat Nose (FN). Level IIIA will also defeat a .44 Magnum Semi Jacketed Hollow Point (SJHP). A class IIIA vest will protect you from almost any handgun you will encounter.
What IIIA+ means?
It indicates that the vest also offers protection from stabbing, knives, and slash protection.
Not all ballistic materials will stop a knife, but the BulletSafe Bulletproof Vest does, that's why is a IIIA+. The BulletSafe Bulletproof Vest will protect you from being stabbed by knives, razor blades, shanks, even ice picks.
Where can I buy this amazing bulletproof vest and how much does it cost?
You can purchase this unique bulletproof vest, essential for your complete protection, at the special price of $ 299.

BUY NOW – 299$ SPECIAL PRICE -CLICK HERE

Don't miss this unique opportunity.
Your safety is a indispensable priority.