A new training academy, an entrepreneurial idea and, even a new certification scheme, all this based on a Samurai spiritual kind of path.
In this article, we will speak about these aspects and much more thanks to the collaboration and kindness of the CEO of Bushi Tactics and Geni-Ax Worldwide, Mr. Erriu.
A well-known name in the private security industry who is bringing a new wind to the sector of close protection training not only at a technical level but also on an ethical plan.
This article gives an overview of a new path, an alternative way on the market and on the scene of private security. In some way, a fusion between modernity and antiquity and between mainstream reality and spirituality.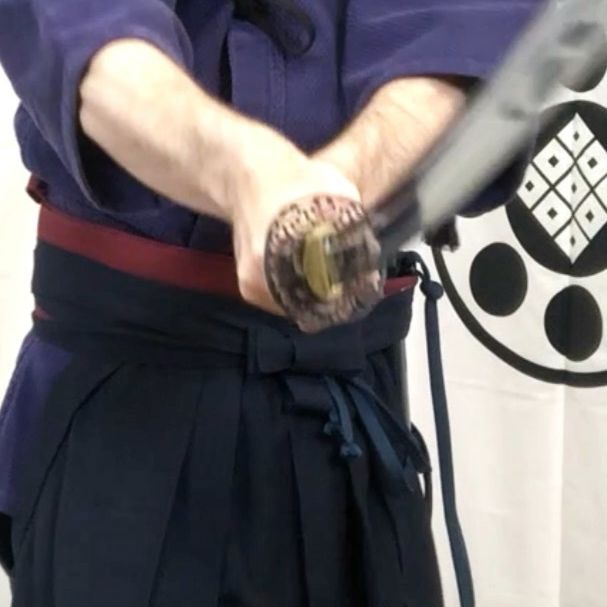 A matter of warriors:
BUSHI TACTICS was born in 2019 from the Longview idea of Manrico Erriu. Right out of the shadows of a secret past, Mr. Erriu came to light and is now on the lead to revolutionize the tactical training sector forever. An ambitious plan which is already showing great results and plenary attention throughout the private security world. Mr Erriu's idea is a 360° angle revolution based on simple yet amazing idea. The idea to unify modern warriors under a wide community. A community held by values such as honor, sacrifice and respect: in one world, BUSHI.
Bushido is an ancient Japanese world which can be translated as "the way of the warrior", a path based on training along with precise ethical and spiritual rules. A person who follows the path is called Bushi. Traditional Bushi (normally associated only to Samurai) remind us about ancient worlds of imaginary cinematic dimension that normally have got very little to do with concrete reality. In BUSHI TACTICS, this dimension comes to life. It is all real.
Manrico Erriu, the founder and head of this idea is considered to be one of the leading experts of several tactical disciplines but there is much more to it. This person has been defined as "the non bullshit man", a straightforward entrepreneur, instructor and, ultimately: modern warrior.
The figure of Bushi:
For some this may be only a marketing strategy but for Manrico, this Bushido application to modernity is a real mindset, a life mission. Recalling the ancient tradition of fierce warriors coming from a distant land, Mr. Erriu was able to obtain the correct mindset and experience to follow an unprecedented path. This happened through training, sacrifice and belief and has now lead to what we see in his entrepreneurial projects.
A mission, a way of living based on what is more necessary then what you could tell: respect, compassion and honor. Such values do often fill the mouths of many instructors and gurus of the sector but this is something different in Manrico's life plan, it's a path dictated by true and unconditioned belief in a new and healthier future world. Only through a deep persona change can the man enhance his environment, regardless of the background, everyone is welcome in Bushi tactics as long as the pass the meticulous selection and integrity check.
Yes, integrity is another value that has longtime been forgotten by many but, nevertheless, it traditionally holds an incredible space in the life of a warrior and the same happens in the academy.
A Bushi is not only a warrior-like person, he or she is a human being based on the idea of independence, pride and commitment. Through real and present commitment, each one finds that every accomplishment and each goal becomes possible. It's something that goes beyond tactical or security trainings, it's a set of values that follows the person in his private life and denotes his choices for ever. It changes people, forging them into fierce and powerful warriors yet enhancing the kindness and discipline of the one.
"My idea of training comes from deep respect of people and situation. Many of my students thank me because I am, even in the strict situations, deeply respectful to each one of them. This truly makes the difference, believe me on that."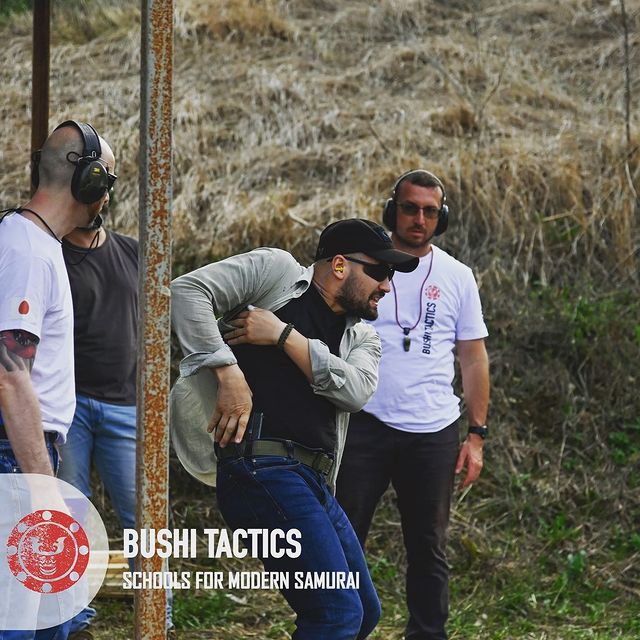 About the new scheme, SSCS:
If you think that the with the projects, we are done you haven't seen the best part. SCSS (Security Skills Certification Scheme) is a new evaluation and certification scheme that enables the SSCS team of international experts to certify internationally the abilities and know-how of security professionals.
This idea, based on the key concept of independence, is meant to avoid some current trends in the sector that bring a confusion within the world of security professional certifications. Thanks to an independent reality that will not rely on a specific government, SSCS guarantees to deliver the certifications only to truly recognized and tested participants.
Manrico had this idea for a very long time and so, after decades of theoretical and practical experience in the field, he decided to create his own security certification. A new scheme that will gather and unify many professionals from the sector under one global family based on loyalty and true skill.
"We normally give great value to the word freedom, I say that independence has got a much greater value."
We deeply thank Mr. Erriu for releasing this important interview. For further information about his projects we will leave you his official website link down below: www.manricoerriu.com
Andrea Silvestri
for Insider Release
Do you want to tell us something?
Contact:
What's your opinion on this matter? 
Leave a comment below!