Plastic Free July © is a global movement that helps millions of people to be part of the solution to plastic pollution, to be able to have access to cleaner streets, oceans, communities and to grant a healthy future to our planet and future generations.
Plastic Free July® is a key initiative of the Plastic Free Foundation that allows to work towards the vision of seeing a world free of plastic waste. From humble beginnings in 2011, the award-winning Plastic Free July campaign is the result of years of hard work.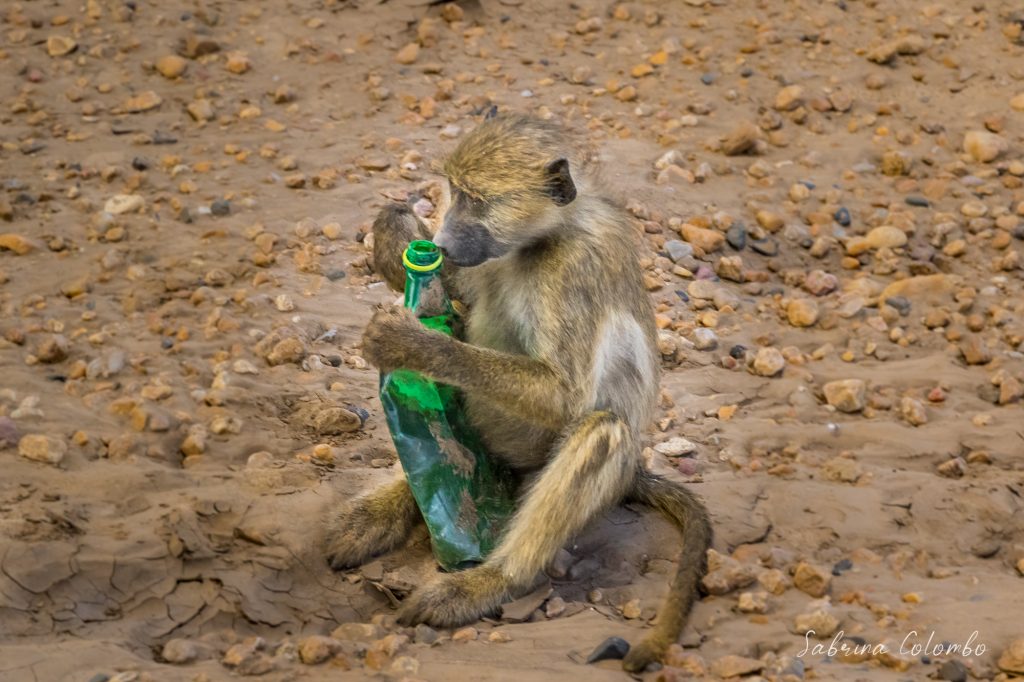 This initiative was started in Australia by Rebecca Prince-Ruitz (the founder of the Plastic Free Foundation) and a small team in local government in Western Australia, and is now one of the most influential environmental campaigns in the world. Millions of people across the globe take part every year, with many committing to reducing plastic pollution far beyond the month of July.
WHY IS IT IMPORTANTO TO REDUCE OUR PLASTIC WASTE?
While plastic has many comfortable uses, we have become addicted to single-use or disposable plastic — with severe environmental consequences. Around the world, one million plastic drinking bottles are purchased every minute, while 5 trillion single-use plastic bags are used worldwide every year. In total, half of all plastic produced is designed to be used only once — and then thrown away. Plastic waste is now so ubiquitous in the natural environment that scientists have even suggested it could serve as a geological indicator of the Anthropocene era.
Researchers estimate that more than 8.3 billion tonnes of plastic has been produced since the early 1950s. About 60% of that plastic has ended up in either a landfill or the natural environment.
We're seeing some other worrying trends. Since the 1950s, the rate of plastic production has grown faster than that of any other material. We've also seen a shift away from the production of durable plastic, and towards plastics that are meant to be thrown away after a single use. More than 99% of plastics are produced from chemicals derived from oil, natural gas and coal — all of which are dirty, non-renewable resources. If current trends continue, by 2050 the plastic industry could account for 20% of the world's total oil consumption.
The best approach to try and solve the plastic pollution issue, is to try to avoid using plastic, especially single-use one, as much as possible"

Sabrina Colombo, LEO Africa
THE SUCCESS OF PLASTIC FREE JULY IS TANGIBLE
Plastic Free July © is definitely having a positive impact worldwide, with numbers demonstrating it.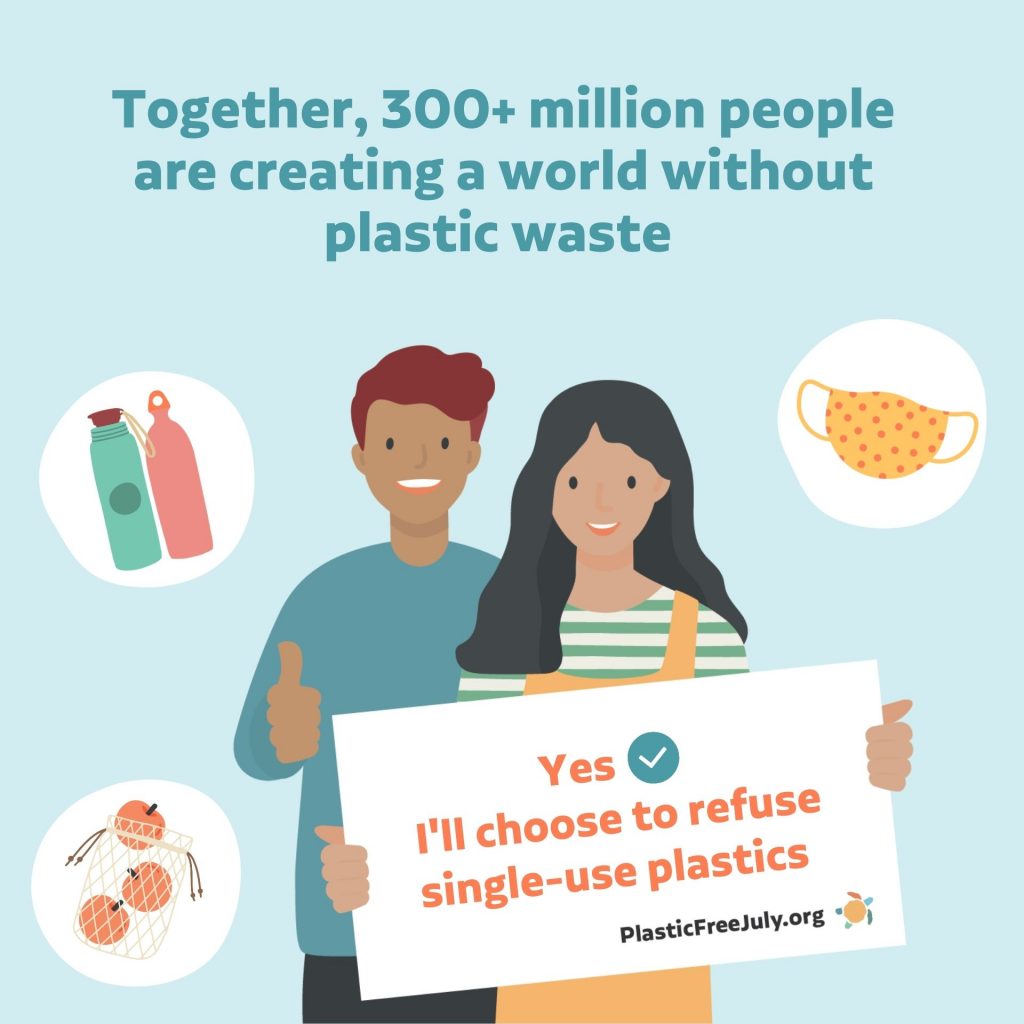 In July 2020 alone, an estimated 326 million people across the globe took part in the challenge from 177 countries. An IPSOS-SURVEY revealed that 29% of people surveyed worldwide were aware of the Plastic Free July challenge and almost half of those chose to take part in 2018.
The 2020 Impact report shares their story.
Plastic Free July participants:
Reduce their household waste and recycling by 21kg per person per year (almost 5%)
contribute to a total saving of 940 million kg of plastic waste each year
8.5 out of 10 people made changes that have become habits/ a way of life
This impact addresses UN Sustainable Development Goals 11, 12, 14 and 15 (sustainable cities and communities, responsible production and consumption, life below water, and life on land).
HOW CAN YOU CONTRIBUTE?
The idea behind Plastic Free July © is not to change the lifestyle immediately, ditching all plastic at once (which would be impossible), but rather have a "gentle approach", by choosing to refuse single use plastic one item at the time. By doing so, it is highly likely that a person will start noticing also other plastic free solutions and will begin to make more sustainable orientated choices.
The Plastic Free July © challenge is opened to everyone and it invites individuals, schools, businesses, events, communities and local governments to take part to it.
We can all start making a difference by eliminating some single use plastic from our lives, starting with the 4 most common ones: plastic straws, plastic bags, take away cups and containers and plastic water bottles.
The Plastic Free July © website www.plasticfreejuly.org is very interactive and offers a lot of support as well as suggestions on how to reduce plastic consumption in our daily lives.
Here at Insider Release we are pledging to avoid using the 4 most common types of single use plastic from today, onwards! Will you join the Plastic Free July© Challenge (https://www.plasticfreejuly.org/take-the-challenge/) with us?
More interesting content please visit:
Pesky Plastic Quiz https://survey.thinkfieldpanel.com.au/wcfs/29402
Instagram: www.instagram.com/plasticfreejuly
Facebook: www.facebook.com/plasticfreejuly
---
Sabrina Colombo
for Insider Release
Do you want to report us something?
Contact:
What's your opinion on this matter?
Leave a comment below!
DISCLAIMER
INSIDER RELEASE is an informative blog where various topics are discussed. It is emphasized that the ideas and concepts, although based on research from official sources, are the result of free evaluations by the writers. The BLOG, in full compliance with the principles of information and freedom, is not classified as a press site.