In Arabic, Al-Shabaab means The Youth.
It began as the militant youth wing of the now extinct Union of Islamic Courts in Somalia, which in 2006 dominated Mogadishu, before being driven out by Ethiopian forces.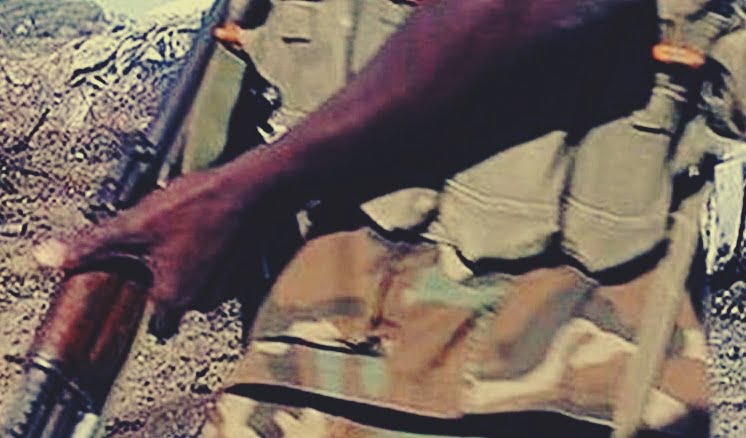 Al-Shaabab terrorist group attacks:
The Islamist jihadist group Al-Shabaab is operating in Somalia against the UN backed government and has carried out a series of attacks in the country. There have also been various claims that Al-Shabaab have formed ties with other African militant organisations, such as Boko Haram in Nigeria and Al-Qaeda.
There are various accounts from neighbouring nations, as well as the US and Europe, of foreign jihadists heading to Somalia to support Al-Shabaab.
It is designated by both the US and the UK as a militant organization and is estimated to have between 7,000 and 9,000 fighters. Al-Shabaab is one of Africa's most dominant Islamic militant groups, exercising Taliban-like control over millions in Somalia and posing a rising threat to peace in the Horn of Africa.
If they reject or refuse to comply with Al-Shabaab imposed prohibitions on facets of daily life
such as clothes, television, activities, interpersonal ties and prayer, Somalis face retaliation or death. For more than 20 years, Somalia has not had an efficient central government, during which most of the region has become a warzone.
Not only in Somalia, Kenya is also affected by the rising influence of Al-Shabaab in its northern part. According to the reports Al-Shabaab has taken control of 50% area of Northern Kenya and have occupied strategic locations in the country and the region.
About 20 years after the 9/11 terrorist attacks, a 9/11 style terror attack against the United States was foiled by the U.S. and Philippine armed forces. Cholo Abdi Abdullah, a Kenyan member of Al-Shabaab, was detained by Philippine security forces in Iba, Zambales, Philippines.
The chief of Al-Shabaab, Abu Ubaydah, urged his supporters on January 5, 2021, to step up attacks against American and Israeli targets and also called for attacks on France for its "crimes" against the reputation of the Prophet Muhammad.
https://youtu.be/enRVsBDz1oo
Al Shabaab's narrative is a complicated one. The once revolutionary arm of an Islamic government structure has emerged as a rapidly expanding terrorist organisation with international scope, born out of a long tradition of religious fervour, colonial opposition, and the need to impose some form of order in a lawless country.
The pandemic has helped these terror organizations to regroup and gain control over some territories in Africa. Outfits like Boko Haram and Al-Shabaab have created havoc among the African nations, keeping their interests aside, states are fighting against these terror organizations together to maintain the stability in the region.
Omkar Amol Moharir

For Insider Release
Do you want to tell us something?
Contact:
What's your opinion on this matter?
Leave a comment below!
DISCLAIMER
INSIDER
RELEASE is an informative blog where various topics are discussed. It
is emphasized that the ideas and concepts, although based on research
from official sources, are the result of free evaluations by the
writers. The BLOG, in full compliance with the principles of information
and freedom, is not classified as a press site.