In the dynamic world of global finance, Bitcoin has emerged not just as a digital currency, but as a groundbreaking force with the potential to redefine the landscape of economic power and control. Its decentralized nature, coupled with its increasing acceptance and integration into mainstream finance, poses significant implications for the traditional structures of global hegemony. This article delves into the depths of Bitcoin's influence, examining how it challenges existing financial paradigms and what this means for the future of global economic dominance.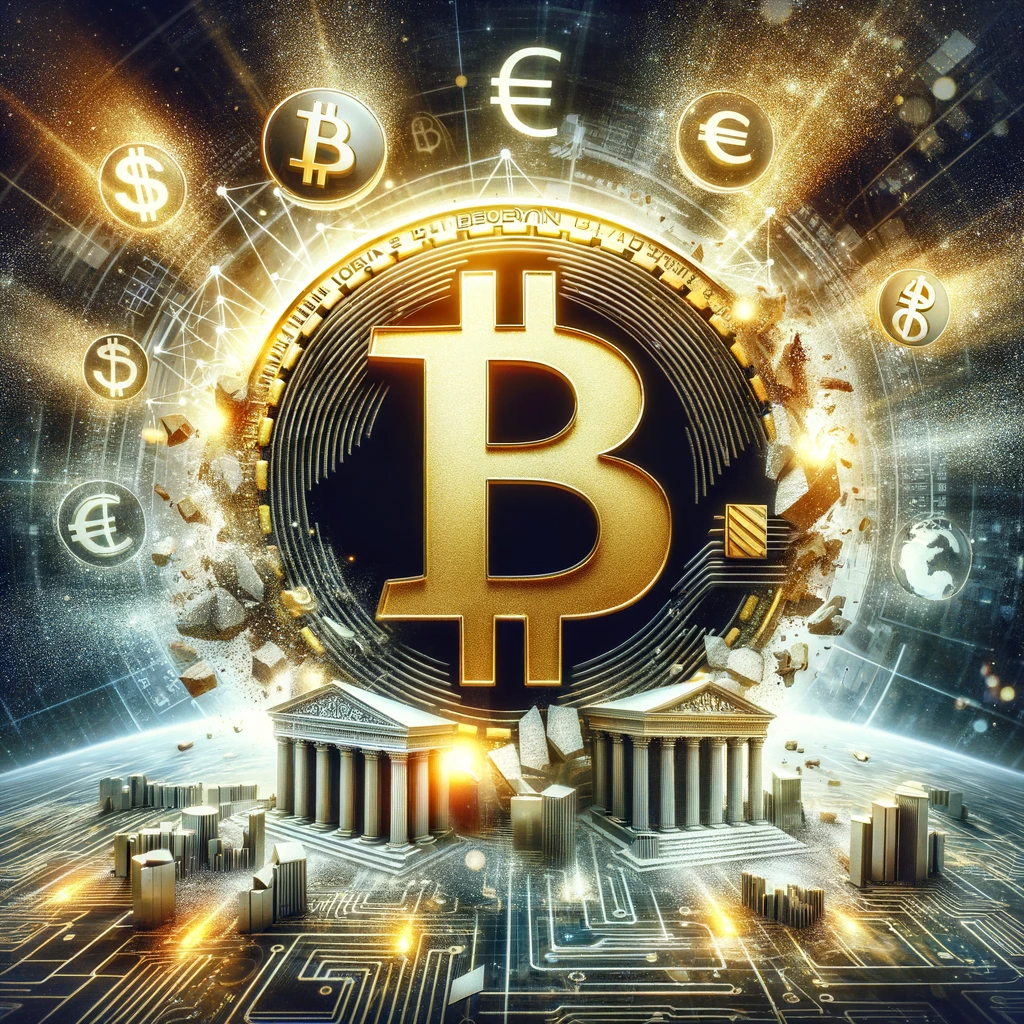 Decentralization: A Paradigm Shift in Financial Power
Historically, global financial power has been firmly in the grasp of a select few: major nations with robust economies, influential central banks, and large financial institutions. Bitcoin, underpinned by its decentralized blockchain technology, disrupts this status quo. By facilitating direct peer-to-peer transactions without the need for traditional banking intermediaries, Bitcoin is not just a currency but a tool for democratizing financial power. This shift empowers individuals and smaller entities, enabling them to have a more significant role in the global economic arena.
Bitcoin and National Economic Sovereignty
Bitcoin's impact extends deeply into the realm of national economic sovereignty. For countries grappling with volatile currencies, hyperinflation, or the pressures of international sanctions, Bitcoin offers an alternative means to engage in the global economy. This capability to bypass conventional financial systems and sanctions can significantly alter global power dynamics, providing these nations with a tool to counteract external economic pressures and assert greater control over their financial destinies.
Challenging the Dollar's Global Dominance
The US dollar's position as the global reserve currency is an anchor of the current financial system. However, Bitcoin's ascent poses a novel challenge to this long-standing dominance. As Bitcoin gains traction for international transactions and as a credible store of value, the world's dependence on the dollar could see a gradual decline. This potential shift in currency preference has far-reaching implications, potentially reshaping international trade, affecting foreign exchange reserves, and diminishing the United States' influence in global financial affairs.
Global Regulatory Responses and the Political Landscape
The rise of Bitcoin has prompted a spectrum of responses from governments and regulatory bodies worldwide. Some view it as a threat to their fiscal control and monetary policy, leading to stringent regulations or outright prohibitions. Conversely, other nations are more welcoming, recognizing Bitcoin's potential to invigorate their economies and enhance their standing in the global financial order. These divergent approaches are a reflection of the broader uncertainties in international politics, highlighting the challenges and opportunities that Bitcoin presents on the world stage.
Bitcoin's Future Role in Shaping Global Financial Power
As Bitcoin continues its trajectory of growth and mainstream acceptance, its role in shaping the future of global financial hegemony becomes increasingly significant. It has the potential to foster a more decentralized, equitable financial system, but it also raises complex challenges in terms of regulatory frameworks, financial stability, and the balance of power. The evolving landscape suggests a potential recalibration of global financial power, with Bitcoin at the forefront of this transformative shift.
Conclusion – Bitcoin's Transformative Impact on Global Financial Hegemony
The ascent of Bitcoin is a phenomenon that transcends the boundaries of finance, extending its influence into the realms of geopolitics and global power structures. Its capacity to disrupt traditional financial systems and offer an alternative paradigm of decentralized control positions it as a pivotal player in the ongoing narrative of global hegemony. As the world adjusts to this emerging reality, the implications for international politics, economic strategies, and the redistribution of power will be profound, marking a new chapter in the history of global finance.
FAQ Section:
Insights Section:
Insider Release
Contact:
DISCLAIMER
INSIDER RELEASE is an informative blog. This blog discusses various topics. It is emphasized that the ideas and concepts, although based on research from official sources, result from free evaluations by the writers. The BLOG, in full compliance with the principles of information and freedom, is not classified as a press site.