In this article we had the honor to interview a very experienced ranger from Malawi who spent more than 20 years in the anti-poaching sector: Isaac Phephelu.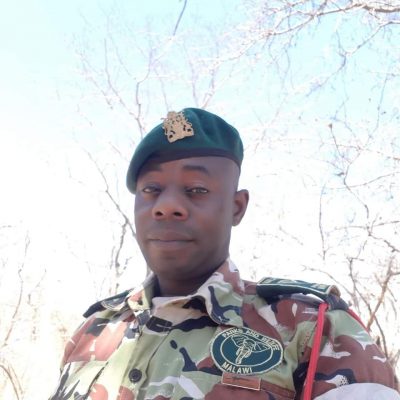 This interview is intended to sensitize the western world to the theme of poaching in Africa and, in this particular case, in Malawi. In this country the situation regarding poaching is dramatic and extremely delicate.
While ivory, skins and bush-meat keep on recalling armies of poachers in national and private reserves, there are brave men and women ready to protect the wildlife and the environment, the real pillars of conservation, the rangers, are always alert.
In this article we had the honor to interview a very experienced ranger from Malawi who spent more than 20 years in the anti-poaching sector and therefore knows about the evolution of the world of conservation thru the last decades: Isaac Phephelu. Isaac's words helped us to clarify some of the recurrent doubts related to the anti-poaching universe.
Moreover they deeply inspired us in various ways, let us show you why:
Isaac, can you tell us something about your anti-poaching background?
I will tell you with pleasure about my journey in this amazing world. I started my career in 1999, back then this sector was deeply different in many ways because training and basic knowledge was not as deep as it is today.
I have been working in various national parks and currently I'm working for Vwaza Marsh Wildlife Reserve (Malawi). During my life I also had the opportunity to work in the famous Liwonde National Park.
These days the conservation matter is raising in importance at national and international level and the anti-poaching professionals are obtaining the attention and the recognition they needed and deserved.
If people feel that their job is considered to be important and useful, it will be easier to face the deep risks we face each day on the field, we love what we do and take the responsibility extremely seriously.
I could not imagine myself doing something different from what I do, the satisfaction that protecting nature and wildlife is something I could not find anywhere else. I am proud of what I do for a huge number of reasons, it's not only helping animals and fighting the poachers, it's something deeper, it is about the deep and unique relationship that exists between living being and earth, it something spiritual in some way.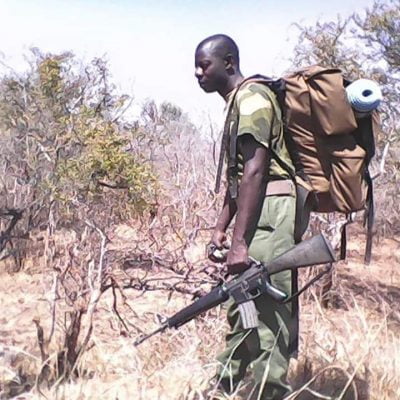 What can you say about the current situation in Malawi?
Well, at the moment we are dealing with various issues related to the ivory poachers and in the last years their greed for tusks has been rising and rising. Rich and powerful people send them to hunt abusively in our parks, they take a great risk since the can be arrested or killed by our men or the law enforcement.
Most of the elephant poaching is performed by poachers coming from Zambia, these men are very brave and often well armed even if we need to say that often they come from very poor life conditions and see in poaching their last hope. They pass the national border and come here to hunt our animals, they did this for a long time and we only have few black rhinos left while the elephant population is slowly increasing.
Few years ago, South Africa donated 4 rhinos from Kruger National Park, a great gift to our land. At the high political level it is true that our government, along with other important African states, is raising the attention on the matter of poaching and strengthening the countermeasures to fight this hideous threat that we are facing on the ground and at a national/global level. Sometimes the economic situation influences our funding due to many different factors but we do our best with the resources we are given.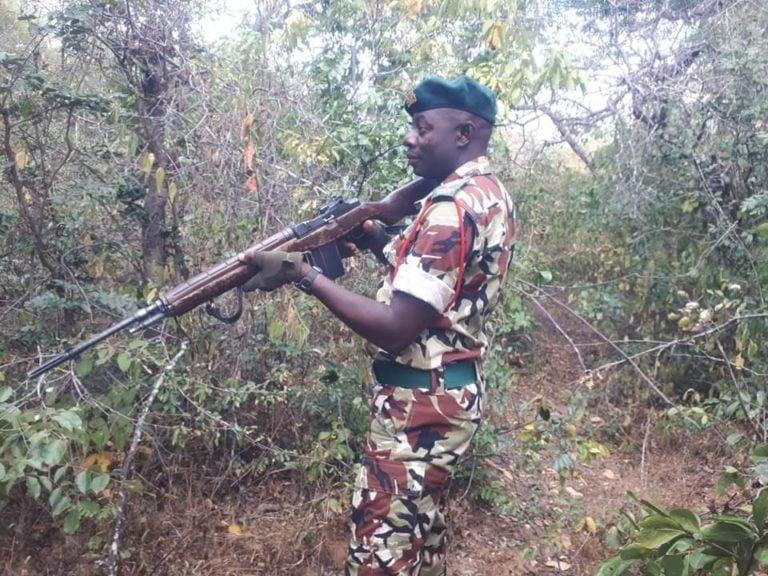 Did the COVID-19 pandemic influence your job in any way?
Yes, it really did in many ways. First of all, the cooperation with the law enforcement has become a little more difficult due to the emergency that keeps most of the men particularly busy during the day but there is a major fact that has radically changed and that we did not expect. The demand for bush-meat and animal skins is rapidly decreasing due to the conception that COVID is transmitted from wild animals to humans.
Therefore the poachers are actually hunting less due to the impossibility of selling their resources. This kind of fear that the population is feeling is finally reducing bush-meat demand and this is something extremely positive. I would never expect the virus to help us in such a way.
We hope that this conception will remain also after the pandemic is over since it can really help us to reduce the amount of people coming to the reserve to poach. In any case, the exploitation of the environment and of the animals can't lead to anything good in the life of the world's population and we shall always think twice before abusing the environment.
Now Isaac is working on some special projects.
In the near future he would like to open his own game reserve on a piece of land in Malawi.
The government will help him with the recommendations and necessary license to proceed and we will support him in any way we can. We have been truly honored by the time and kindness that Isaac dedicated to us and we are grateful to the brave men like him that work and fight every day to protect the world heritage of earth.
You are proud of what you do, proud of what you are.
Proud to be a ranger.
THIS INTERVIEW IS THE RESULT OF THE FREE PERSONAL OPINIONS OF THE RANGER'S. Opinions, statements, are not in any way refer to any official statement of organizations, bodies, institutions.
Andrea Silvestri
for Insider Release
Do you want to tell us something about Africa and your personal commitment to this continent?
Contact: